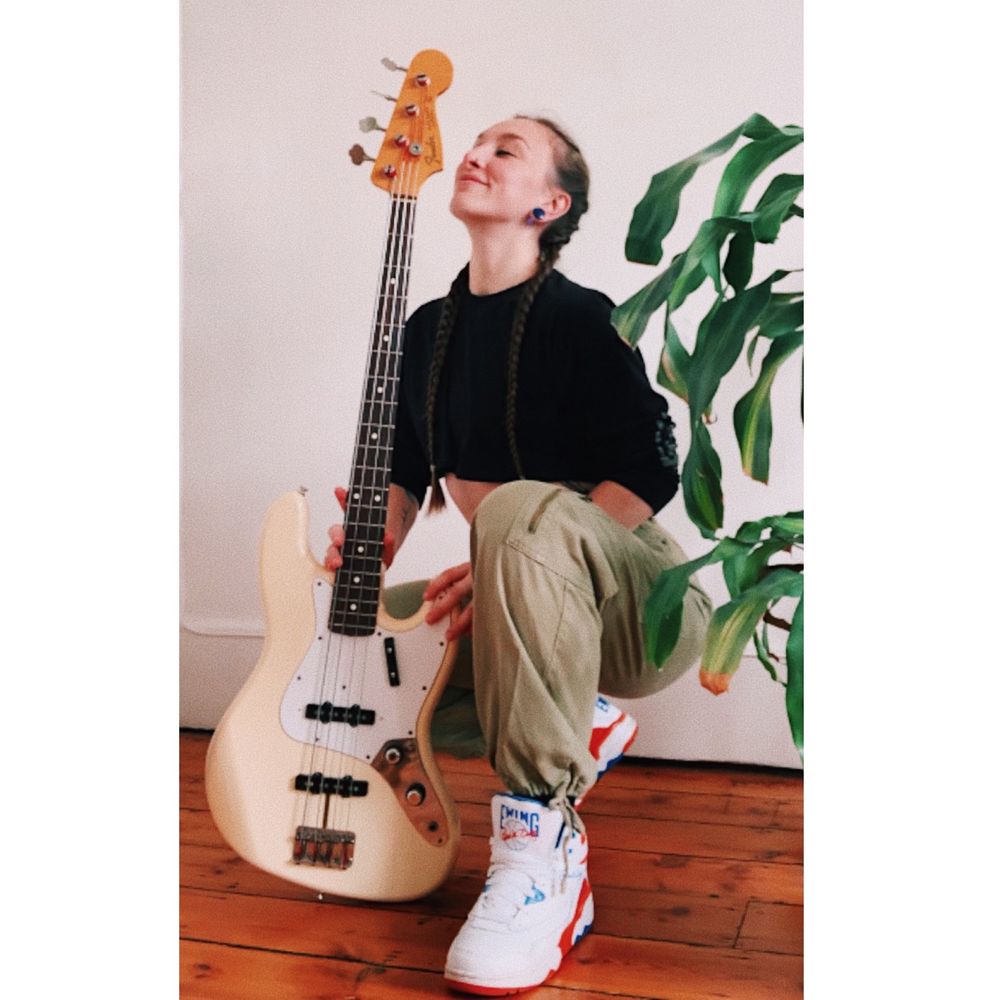 About IPT
IPT (Isabelle) is a multi-instrumentalist and writer based in London, UK. Having trained as a classical musician, playing violin, flute and piano from an early age, Isabelle brings an unusual perspective to bass and guitar composition, reflecting her eclectic musical influences. 
Currently playing bass for Michy Tree, Isabelle also collaborates with Leviathan Owl, Khaos Light, and Owl Shed Studios, genre-hopping across metal, prog, rap, and post-rock. She also regularly plays with the Docklands Sinfonia and the Rehearsal Orchestra.
Her debut EP, Aquarian Mixtape, released in December 2021, is her first solo project. It features heavy rhythm sections, retro synth lines, folk-tinged melodies and spoken word. Despite its varied sound palate, the EP aims to evoke a coherent sense of location throughout, inspired initially by the feeling of a long, hot summer's day turning to nightfall.